How can crop advisers use Solvita soil testing?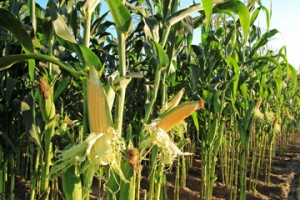 The Solvita Lab Tests helps you optimize your fertilizer recommendations.
The Solvita Field CO2 Test test provides direction for long term actions you can take.

Each Spring:
Review your existing methods to calculate recommended fertilizer rates.
In conjunction with other soil testing, have your soil lab run a Solvita CO2 Burst Test at the rate of one test  for every 10 acres.
Enter the Solvita test result into the Potential Mineralizable Nitrogen Calculator and the Soil Nutrient Assessment Program (SNAP).
Increase or decrease your fertilizer recommendations based on the output of these tools.


Half or more of the total nitrogen present in many crops may have been acquired from soil biological sources. Solvita helps reveal the soil biological component. Generally, in otherwise healthy soils, you should be able to reduce fertilizer by 5 to 25% while still maximizing crop yields.
Each Fall:
Run a Solvita Field Soil Test at the rate of one test per 10 acres.
Use the results as a baseline year to year to determine what actions should be taken to improve soil health by consulting the Healthy Soils Checklist.
Continue with these actions until Solvita results show healthy soil levels.


Ask your lab to run a Solvita CO2 Burst Test or a full Solvita Suite (CO2-Burst, SLAN and VAST). To order a Solvita Field Soil Test, visit our store.